Marine Life of the Northeastern Pacific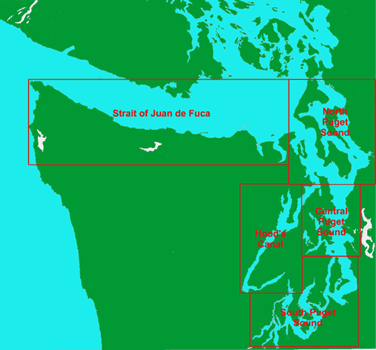 Below is a list of northwest sites that we commonly dive or are among our favorites. Clicking on the link will provide you with an overview of the dive, some of our experiences diving the site, and other information which you may find useful (some with pictures). Clicking on either the large map above, or the smaller maps below will give you more details about dives in that region.
Please keep in mind that these write-ups are based upon our experiences and observations, and are not inclusive of everything you should know before diving one of these location. All dive sites pose risks to divers (some which may not be listed in our write-ups), and all divers must fully understand and access those risks in accordance with their abilities before entering the water.

Sites in the US